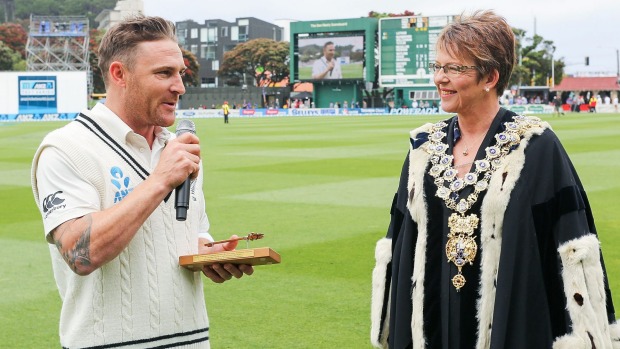 11 Oct

Architects want say on redevelopment of the Basin

Original Article from Stuff.co.nz  |  Written by: JARED NICOLL  |  Last updated 19:39, August 12 2016
Redevelopment ideas should all be focused on the Basin retaining its status as an iconic cricket ground.
Architects want your help to redevelop the Basin Reserve.
This time it's not about flyovers or tunnels, but about how the historic cricket ground should look in the future.
Architects Tennent Brown have asked the public to tell them what should be redeveloped at the ground through a website, redevelopthebasin.org.nz.
Former Black Cap and current Wellington Firebirds coach Bruce Edgar said any redevelopment should see the Basin retain its status "as the most iconic cricket ground in New Zealand".
Last season, Black Caps matches at the Basin, including a test match against Australia and a one-dayer against Pakistan, brought in 26,700 people.
Wellington City Council community, sport and recreation committee chairman Paul Eagle said the Basin was not only an iconic cricketing venue, "but it's the backyard and the only green space to many who live locally".
"The redevelopment will provide an opportunity for using the Basin in ways we haven't thought of. For example, we've had concerts successfully take place and club rugby games."
The council has worked with The Basin Reserve Trust and Cricket Wellington to develop a masterplan for the Basin's next 25 years as both a community recreation space and a premier International cricket ground. It is also working with transport authorities.
Wellington Mayor Wade-Brown, who gave former Black Caps captain Brendon McCullum the keys to the city last year after his historic triple century at the Basin, said the Groundsman's Cottage and new practice pitches were a good start to a more comprehensive improvement.