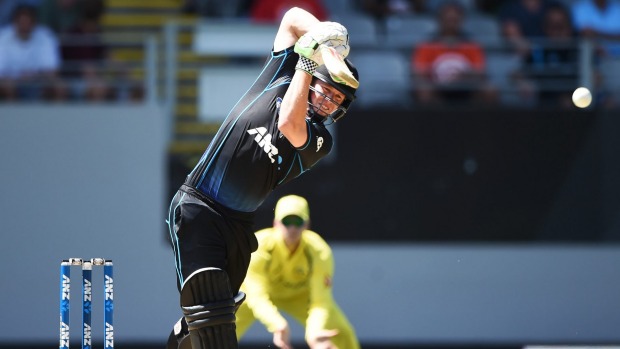 11 Oct

BLACKCAPS 2016-18 Home Schedule Announced

ANZ International Series schedule for the next two upcoming summers, combining a massive 98 days of international cricket involving the BLACKCAPS has been announced.

The 2016-17 summer is highlighted by another chapter of the Chappell-Hadlee Series, part of the ANZ International Series, against Australia at the end of January, before the BLACKCAPS take on powerhouse South Africa in all three formats.

Pakistan and Bangladesh will be the first to visit our shores, in an overall schedule comprising seven Test matches (three South Island, four North Island), 11 One Day Internationals and four Twenty20 Internationals over the summer.

Pakistan will play two Tests, followed by Bangladesh who will play three T20s, three ODIs and two Tests.

Auckland, Napier and Hamilton then host Australia for the Chappell-Hadlee series, before the marquee tour of South Africa kicks off at Eden Park – featuring one T20I, five ODIs and three Tests.

The 2017-18 schedule sees Pakistan return and Australia back for more Chappell-Hadlee cricket against the BLACKCAPS, as well as significant tours against the West Indies and England.

Five Tests (three North Island, two South Island), 17 ODIs and 5 T20Is puts it on track to be one of New Zealand's biggest international summers on record.

West Indies will arrive in November for three Tests, five ODIs and one T20I, before a clash in the shorter formats against Pakistan with three T20Is and five ODIs. Australia then arrive for their third straight year of the Chappell-Hadlee rivalry, followed by England for five ODIs and two Tests.

The first Test against England will mark the return of Test cricket to Eden Park, which last saw the five day game in 2014 against India. The plan is for this to be played as a Day/Night Test, pending agreement and approval.

NZC CEO David White was pleased with the outcome of the schedule.

"The last couple of years has seen a significant rise in interest in cricket and I think the schedule we've locked in will help that interest continue to grow," said White.

"We're really pleased how much of the country we've been able to cover with the schedule, with a strong North and South Island split. Both will see a lot of Test cricket over the next two years and that's been driven by the feedback from the fans.

"The desire by both Major Associations and local councils around the country to be involved in international cricket has never been higher and that's exciting.

"There's some obvious highlights, with two more Chappell-Hadlee series at home, a three match Test series against South Africa and the probability of a Day/Night Test against England at Eden Park. While we can't confirm it yet, it's something we're extremely interested in and working towards.

The WHITE FERNS homes schedule will be announced in the coming weeks.

The BLACKCAPS next play against Zimbabwe and South Africa in July.