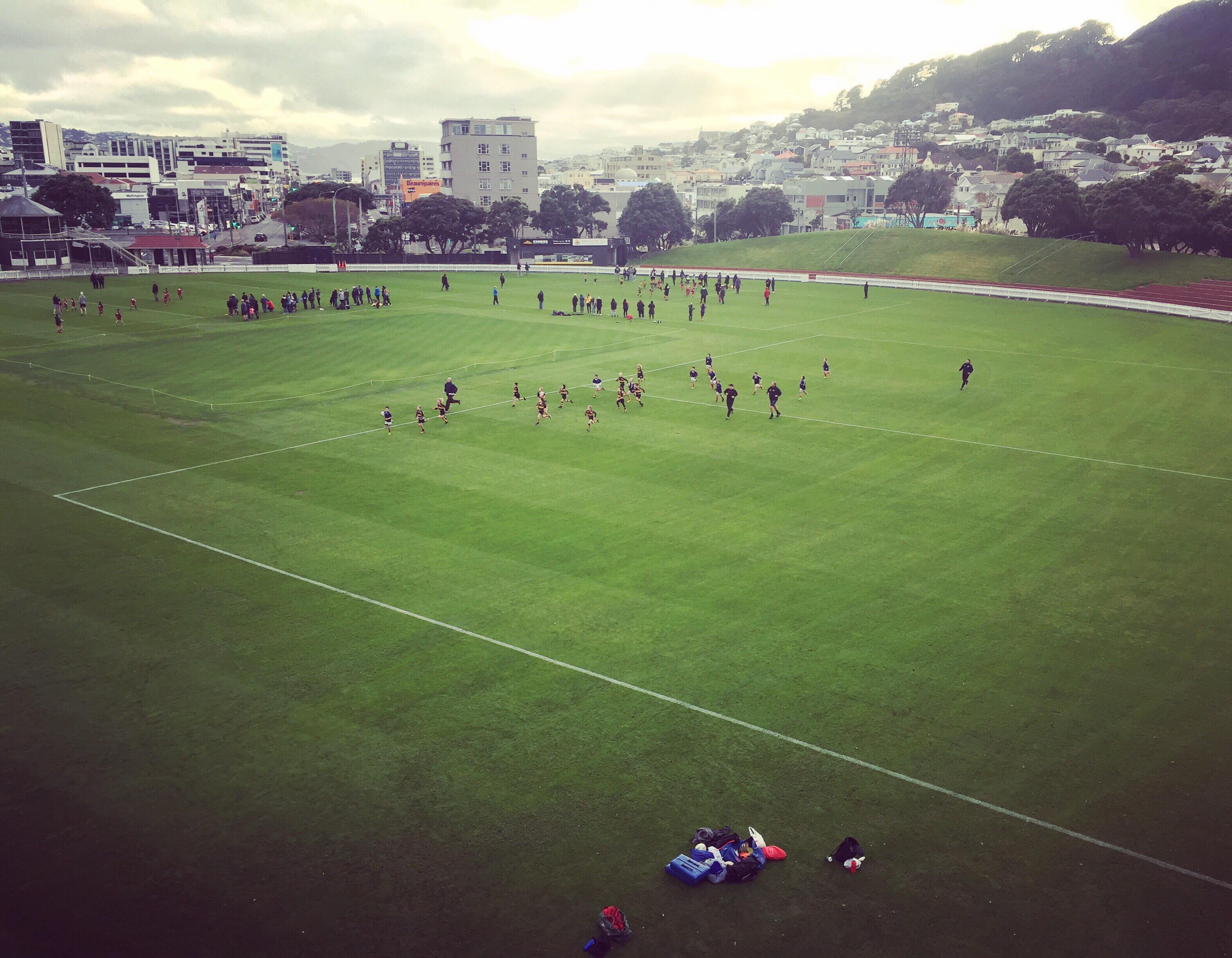 09 May

Junior Winter Codes Return to the Basin

From Saturday the 12th of May, Wellington's Basin Reserve will again host winter codes as junior rugby players, followed by junior footballers on Sunday, take to the ground.

With junior cricket finals a staple of the Basin Reserve's calendar, Cricket Wellington Operations Manager, Ryan Holland, is pleased to see the ground being used by young sportspeople across a variety of codes,
"We're very proud of the Basin's place as a community asset and we know how much kids – and their parents – love to be able to place sport at this venue.

"As always, we're very grateful to our exceptional groundstaff who have worked hard to make this a reality."
Through the winter, Saturday mornings will see rugby being played on the outfield in an arrangement that began with the Wellington Rugby Football Union (WRFU) in 2017.
The continuation of this relationship is something that the WRFU values highly, as outlined by their Head of Community Rugby, Will Caccia-Birch,
"Wellington Rugby is supportive of opportunities for community sport to have access to such an iconic venue as the Basin Reserve and particularly for the future of our young rugby players, so it is great to see junior rugby back on the Basin this season."
Sunday mornings will see regular football back at the Basin for the first time since the 1990s as the ground, which was once home to each season's Chatham Cup final, hosts Capital Football's juniors.
Blair Duncan, Capital Football's Junior Operations Administrator, is excited for the Federation's junior players in bringing football back to the historic ground,
"As the winter progresses, it can often be a challenge managing grounds considering the impact of Wellington weather. To be able to take our junior competitions to the Basin Reserve gives us a superb venue where we know conditions will be excellent.

"Many of our youngest players won't know the long history the Basin has with our sport, so it's fantastic to make them part of the story through this initiative."